<![if !supportLineBreakNewLine]>
<![endif]>
How she died: The murder of Canadian photojournalist Zahra Kazemi in Iran has been shrouded in denial and speculation -- until now. In exclusive interviews, other dissidents reveal what happened inside Tehran's notorious Evin prison last June.
Michael Petrou
The Ottawa Citizen

May 22, 2004
<![if !vml]>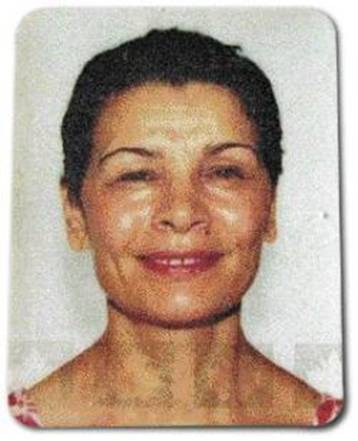 <![endif]>
Canadian photojournalist Zahra Kazemi wept during the few nights she spent in an Iranian jail before she was taken to hospital following severe beating injuries. She died two weeks later.
CREDIT: Phil Carpenter, The Montreal Gazette
<![if !vml]>

<![endif]>
<![if !vml]>

<![endif]>
<![if !vml]>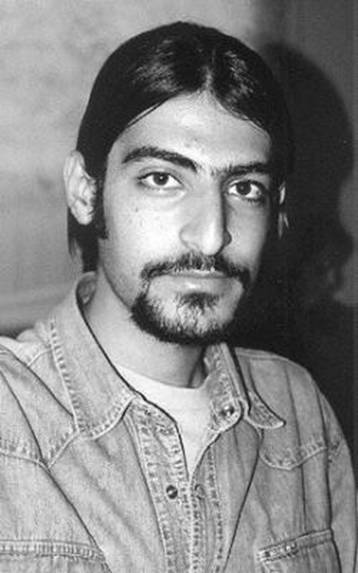 <![endif]>
Before his release from Evin prison last year, Kianoosh Sanjari, above, a student who is only 20, had a conversation with a prison guard about Ms. Kazemi. 'Right from the start, she insisted on her rights,' Mr. Sanjari says. 'Then, she stood in front of the guards and ripped the film out of her camera. But they took her anyways.'
CREDIT: Michael Petrou, The Ottawa Citizen
<![if !vml]>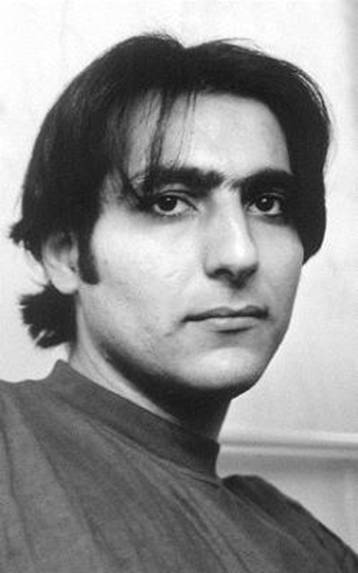 <![endif]>
Behrouz Javid Tehrani, 26, above, spent 10 months inside Evin as part of a four-year sentence he received for protesting against Iran's religious dictatorship.
CREDIT: Michael Petrou, The Ottawa Citizen
<![if !vml]>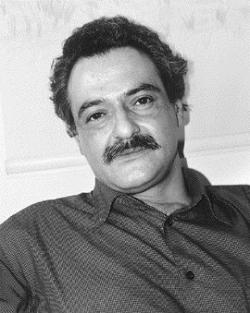 <![endif]>
Bina Darabzand, one of the few dissidents who was over 30, once campaigned to overthrow the Shah.
CREDIT: Michael Petrou, The Ottawa Citizen
TEHRAN - Heshmatollah Tabarzadi will never forget Canadian photojournalist Zahra Kazemi screaming in a nearby cell.
Mr. Tabarzadi, an Iranian political dissident, was arrested last June on the same day as Ms. Kazemi and, like her, thrown in cellblock 209 of Tehran's Evin prison, where Ms. Kazemi would be detained, interrogated and eventually murdered.
Mr. Tabarzadi remains in prison. But his son, Ali, a young man with a goatee and long, black hair gathered in a ponytail, has spoken with his father about those days.
"When Zahra Kazemi was in wing 209, my father heard her crying," Mr. Tabarzadi says.
"At first he didn't know who it was, but the agents told him. He could hear her moaning and weeping."
Mr. Tabarzadi is one of dozens of activists and students who had been detained for protesting against the Iranian government. Most were jailed at Evin.
On June 23 last year, friends and family members gathered at the prison gates to demand their release. Ms. Kazemi, an accredited journalist with permission from Iran's government to work in the country, was among them, taking photographs. She was arrested and detained with the students and political dissidents whose stories she had come to capture on film.
Four days later, in the middle of the night, Ms. Kazemi, 54, was taken from the prison to a hospital, unconscious and bleeding from her nose and mouth. Two weeks later, she was dead.
What happened to Ms. Kazemi during her four days incarcerated at Evin has been the subject of speculation and denial. The Iranian government first claimed she had died of a stroke, and then admitted she had been beaten to death. Mohammed Reza Ahmadi, an Intelligence Ministry agent, has been charged with "quasi-intentional murder." A trial is scheduled for July.
Until now it has been impossible to know much more than this. Iran is a closed society with no free press and no independent judiciary. The Iranian parliament's power is crippled by clerics. Indeed, many of the reformist MPs who had campaigned to discover the truth about Zahra Kazemi's murder were banned by the hardline Guardian Council from running for re-election this February.
But it is hard to keep secrets in a prison. And it is especially difficult at Evin.
"We are living in a country where for no reason they jail, kill and torture people," says Saeed Kalanaki, a student who was jailed at Evin at the same time as Ms. Kazemi. "They have shaped society to their own purposes, and they don't allow views other then their own orthodox way of thinking. For us young people, it has reached a point where we can't tolerate it anymore."
Mr. Kalanaki and several other students who were jailed at Evin have been released and are sitting in a circle on the floor of a townhouse on the outskirts of Tehran. Family members of imprisoned students and activists are also here.
They have arrived in twos, walking or driving from different directions to avoid detection, to tell a foreign journalist what they know about Zahra Kazemi: Her murder, who killed her, and the attempt to cover it up.
An hour earlier, I had arrived wearing clothes I had carefully described over the Internet to a contact I had never met. The house is under surveillance, but I have black hair and olive skin and we hope I won't be identified by Iranian police as a foreigner.
A tall man in his 20s with a sad, handsome face, long hair and dark brooding eyes sees me and crosses the street. We exchange passwords and shake hands. A light inside the house flashes on and off twice. I am beckoned inside.
- - -
Zahra Kazemi was born in the southern Iranian city of Shiraz, a city nestled in a fertile valley and surrounded by the ruins of ancient Persian civilizations.
She lived there until 1974, when, at age 24, she moved to France, where she lived before settling in Montreal in 1993 as a single mother with her son, Stephan Hachemi.
"It wasn't easy," says Mr. Hachemi, now 26. "But she was a strong woman, even though she had modest resources."
Ms. Kazemi began working as a freelance photojournalist. She travelled widely, often to dangerous locales such as Afghanistan, Libya, the Ivory Coast and Iraq. Her son says she was driven by a need to expose injustice.
"She showed people in everyday situations -- common crimes, common injustices," Mr. Hachemi says. "She showed children and women in a beautiful way, with an artist's eye. She showed their everyday life, and in this way she could make a difference."
In an effort to capture the lives of her subjects on film, Ms. Kazemi got as close to them as possible. She shunned the five-star hotels favoured by other foreign journalists and instead slept in refugee camps throughout Afghanistan, Lebanon and the West Bank.
Often, she would leave Canada with extra bags of Mr. Hachemi's old clothes to give away to people in the developing countries she was visiting.
"And you have to remember my mother was 54 years old, and she was small," Mr. Hachemi says. "She would get tired. But this didn't matter to her. She thought it was important."
Ms. Kazemi's former colleagues describe her as committed to telling the stories of everyday people struggling in extraordinary circumstances. She returned to the Middle East again and again, even though the little money she made selling her photos didn't come close to covering her costs.
She spent three months in Heart, Afghanistan, where she accompanied female Afghan journalists who were applying for jobs at a local television station.
She was also in Heart when reporters arrived to film the grand opening of a new school, but she stayed after they left and the school never opened.
While in Iran, Ms. Kazemi focused on women chafing under the Islamic regime.
"The women in Iran are fighting very subtly," Mr. Hachemi says. "She'd show their resistance, the way they'd oppose the mullahs by wearing their chadors just a little bit farther back on their head or by wearing just a little bit of makeup.
"It scared me a little bit, the way she would stand up to everyone. I was scared by this when she went on these trips," Mr. Hachemi says.
Richard Amiot, Ms. Kazemi's editor at the Montreal magazine Recto Verso, remembers her as wilful and brave, but never naive or reckless.
"She was a woman who didn't hold back and wasn't afraid," Mr. Amiot says.
"But she knew how to get around, and she was not a fanatic. She could navigate and negotiate her way around soldiers and military men from different cultures."
Mr. Hachemi recalls a story a family member told him about his mother when she was a young nursing student in Iran. One day the shah of Iran was to visit the school and all students were expected to turn out in the school's auditorium to welcome him.
"Only two people weren't there, my mother and her friend," Mr. Hachemi says, laughing for the first time. "She got in big trouble for that."
- - -
The students and activists sit cross-legged on large carpets on the townhouse floor, leaning against cushions, drinking tea and smoking cigarettes.
Among the dissidents, only Bina Darabzand, a barrel-chested man with a thick moustache and smiling eyes, is older than 30. He is 46 years old and once campaigned to overthrow the shah.
Parents of jailed students are also here, supporting their sons and daughters. They sit together, young students and middle-aged men and women who 25 years ago believed the Islamic revolution would free them from the shah's dictatorship.
"At those times, almost everyone supported the revolution," one father says. "We believed we could reach freedom and democracy this way. But if we knew what would happen, that our sons would be behind bars, we wouldn't have done it. It was a mistake."
Most of the students do not want a repeat of the Islamic Revolution of 1979, with its bloodshed and chaos.
They are committed to realizing their goal of a secular and democratic Iran peacefully, through civil disobedience and by bringing international pressure on the theocracy. They believe they can force a national referendum on the country's political future.
"The time for violent revolution in Iran is dead," says student Saeed Kalanaki, 26.
- - -
Some of the guards and soldiers sympathize with the political prisoners. They bring their prisoners kebabs before trial hearings and share scornful jokes about the interrogators and prosecutors they both despise.
Before his release from Evin prison last year, Kianoosh Sanjari, a student who is only 20, had a forthright conversation with one such prison guard about Zahra Kazemi's arrest and detention. The guard told Mr. Sanjari that a soldier had noticed Ms. Kazemi taking photographs of the protest from a parked car. He told his boss, who ordered her arrest. People are arrested in Iran all the time, but Ms. Kazemi made an immediate impression with her defiance.
"Right from the start, she insisted on her rights," Mr. Sanjari says. "Then, she stood in front of the guards and ripped the film out of her camera. But they took her anyways."
The guards brought Ms. Kazemi to solitary confinement in cellblock 209, where political prisoners are taken to have their spirits broken.
Mr. Kalanaki, a longtime activist against the Iranian theocracy, was also in cellblock 209. He didn't know about Ms. Kazemi's arrival; isolation in the block is near complete. But he could tell something had gone awry.
"Security was tight. But from all the commotion outside the cell, I knew something wrong had happened," Mr. Kalanaki says.
"The interrogators were visibly nervous. Usually they conduct their interrogations calmly, but those days they were very agitated."
It is clear that Ms. Kazemi had been brutally beaten during her first three days in prison, when she was interrogated by officials from both the hardline judiciary and from the intelligence ministry, which is controlled by the reformists.
At some point, according to a police report cited by the Washington Post, Ms. Kazemi wrote: "They have broken my nose and thumb. And they have broken my toes, too."
On the fourth day of her detention, a prison doctor examined her at 4:30 p.m. and reported nothing wrong. But four hours later, she was coughing up blood, and bleeding from her nose.
The soldier who spoke with Mr. Sanjari also told him that two nurses had reported that Ms. Kazemi was barely conscious. They alerted prison authorities, who removed Ms. Kazemi from the cellblock and took her to the prison's emergency clinic.
But according to the soldier, Ms. Kazemi was already near death and the prison clinic rejected her. Prison officials were forced to take Ms. Kazemi to the Baqiyatollah Azam Hospital, which is under the control of the hardline Revolutionary Guards security force.
Mr. Sanjari's prison guard acquaintance was on duty late that night and watched as Ms. Kazemi's comatose body was taken through the prison gates. He asked who the prisoner was, and was told it was the Canadian woman, Zahra Kazemi.
"The soldier told me she had been slapped, and her head was smashed violently," Mr. Sanjari says. "They didn't cover that up."
But Ms. Kazemi was officially admitted to the hospital with "intestinal problems."
And when she died 14 days later, the official verdict, allegedly issued by Iran's chief prosecutor Saeed Mortazavi, declared she had died as a result of a stroke.
Meanwhile, Iranian government officials at the prison took steps to cover up the murder.
Separate guards told Mr. Kalanaki and Mr. Sanjari that prison personnel who had somehow been involved in the case were taken to cellblock 209, where officials told them what to tell investigators looking into Ms. Kazemi's death.
The guard told Mr. Sanjari that documents had been also altered and destroyed -- an allegation confirmed months later by Iran's parliament.
Iran's reformist president, Mohammad Khatami, ordered an inquiry. And within days, the vice-president, Mohammad-Ali Abtahi, said Ms. Kazemi had died of a brain hemorrhage caused by a blow to the head.
This news ignited prisoners at Evin. Ms. Kazemi's case was openly and feverishly discussed by everyone -- guards and prisoners alike.
Those prisoners who have since been released believe Mohammed Reza Ahmadi, the intelligence agent who has been charged with Ms. Kazemi's murder is a scapegoat. The real murderer, they believe, is the man at the heart of Iran's religiously conservative judiciary, the chief prosecutor, Judge Saeed Mortazavi.
"Everyone knew that Mortazavi is a butcher. But still we were shocked," Mr. Sanjari says. "We knew this couldn't be a normal death."
Known throughout Iran as "the butcher of journalists," Mr. Mortazavi had been responsible for shutting down more than 100 newspapers and for frequently jailing Iranian journalists.
Whenever students are arrested, Mr. Mortazavi tries to interrogate each one personally. He has a fearsome reputation among Iranian dissidents.
A parliamentary commission last fall blamed Mr. Mortazavi for Ms. Kazemi's detention, and for attempting to cover up the beating. The parliament has accused him of lying and forging documents pertaining to Ms. Kazemi's case, and it has condemned the judge for refusing to testify before their investigation.
But students who were detained at Evin that summer believe Mr. Mortazavi also delivered the fatal blow that killed Ms. Kazemi.
The story that circulated throughout the prison is that Ms. Kazemi had refused to cower before Mr. Mortazavi during her interrogation. One rumour has it that Mr. Mortazavi had wanted to visit or study in Canada and Ms. Kazemi told him this would never happen, or that she had threatened to prevent it.
Whether or not this particular detail is true, the prisoners who were at Evin agree Mr. Mortazavi was somehow infuriated by Ms. Kazemi's defiance.
"She showed a lot of courage, and that made Mortazavi go crazy," Mr. Sanjari says.
The stories are impossible to verify. But they are consistent. Last July, the French newspaper Liberation, quoting unnamed sources, reported that Mr. Mortazavi had struck Ms. Kazemi on the head with the hard heel of a shoe.
The blow, or a similar one received during her interrogation, caused a slow hemorrhage in her brain, which killed her two weeks later.
Before her body could be examined, her body was buried in Shiraz, the city of her birth, against the wishes of her son, who says her soul won't be at peace until her body is brought home to Canada.
- - -
Late that night, we leave the townhouse in pairs. We walk away in different directions, meeting a few minutes later at a busy street corner, where a car pulls up and we quickly climb inside. I want to visit the Evin prison.
The prison is located in a wealthy residential suburb in north Tehran. Its stone walls are thick and crumbling. They are topped with rolls of barbed wire and rise 12 metres into the night sky.
The scene outside the Evin prison the day Zahra Kazemi was arrested was lively and chaotic. But now, nine months later, it is one o'clock in the morning and the streets are quiet. The guard tower is deserted, or perhaps the guard is asleep on the tower's floor.
I walk along the prison walls with Behrouz Javid Tehrani, 26, the man who had met me on the street earlier in the evening. He spent 10 months inside Evin as part of a four-year sentence he received for protesting against Iran's religious dictatorship.
"I have bad memories of this place," Mr. Tehrani says. "My worst and most terrible tortures were here, in the first few days of my imprisonment."
Mr. Tehrani was arrested in 1999, at the height of the student opposition movement, after police stormed one of Tehran University's dormitories, arresting hundreds of students and killing one.
Mr. Tehrani was thrown into solitary confinement. His hands were cuffed and he was hung from the ceiling. His jailers whipped the soles of his feet, an excruciating punishment that leaves no physical scars.
"They wanted information about the other students," Mr. Tehrani says. "I didn't want my friends to be punished like me, so I said nothing."
After two months, Mr. Tehrani says a judge came into his cell and spoke to him for three minutes before sentencing him to eight years in prison. His term was later reduced to four years.
Mr. Tehrani says he could have endured his sentence. But 45 days before his scheduled release his mother died. His jailers had refused to release him to be by his mother's side during her final moments or to attend her funeral. Mr. Tehrani was crushed.
Mr. Tehrani is bitter. I am only 26 years old, he says, and I have spent four of those years in jail.
He walks as he speaks, past the shadow of the Evin prison walls and onto the sidewalk of a nearby residential street. An elderly man emerges from one of the houses after hearing voices outside. Dressed in his underclothes and holding a walking stick, he confronts Mr. Tehrani and loudly berates him:
"What are you doing smoking a cigarette? You are wasting your youth."
- - -
Iranian exiles in North America warned me that I will be watched by government agents while I am in Iran, and I take steps to disguise my intentions. But on my last day, these precautions break down.
I have arranged to meet the students and activists a second time, outside Tehran's Museum of Contemporary Art. Twenty minutes before the meeting time, I lie to the staff at my hotel about where I am going and set off for the museum on foot.
No one is there when I arrive, so I circle the museum twice before calling Bina Darabzand on my satellite phone, which may have attracted attention.
A few minutes later, Mr. Darabzand pulls up in his car with Kianoosh Sanjari, Saeed Kalanaki and Behrouz Javid Tehrani. He calls and waves and I climb into the back seat. We drive a block and then pull over so I can take notes as we speak.
As we are parked, a man from Iran's secret service steps out of an alley between two shops and takes a photograph of the five of us together.
I don't see the photographer. But a shopkeeper flashes a signal to Mr. Darabzand to let him know what has happened. The area around the museum is popular with political dissidents and is under frequent surveillance. The shopkeepers support the dissidents, and they watch the government agents and informers, who are in turn watching the students and activists.
Unlike most journalists in Iran, I am here on a tourist visa, not a press visa, which means there is no government minder controlling where I go and whom I talk to. It also means I am afforded none of the limited privileges and protection given to accredited journalists. If I am caught with four previously jailed dissidents, I will almost certainly be arrested as a spy.
Mr. Darabzand tells me not to worry. He says the security organizations in Iran are incompetent and won't even develop the film for several days. But his face is drawn and his lips are pursed tightly together.
"Let's go," he says, easing the car into traffic. "It was dangerous to stop."
A moment later, the car is pulled over by police. We have been stopped for a minor traffic violation. But everyone is rattled as we pull onto the highway, hoping to achieve anonymity in the traffic chaos before proceeding to another suburban safehouse.
Along the way, a young girl is weaving between gridlocked cars with a pan of burning seeds. Mr. Darabzand invites to wave some of the smoke over us in exchange for a few coins. It is an ancient Persian tradition that is supposed to drive away evil spirits. It gives poor children something to do instead of simply begging, Mr. Darabzand says. And we need some good fortune.
When the interviews are complete, we once again leave the safehouse in pairs, heading in different directions. Mr. Tehrani and I take a taxi to a crowded shopping plaza where he won't be noticed and where I can pretend to be a tourist before catching a taxi back to my hotel without him.
Mr. Tehrani gets out of the cab and tries to give me a reassuring smile. He makes a small wave with his fist and says something in Farsi that sounds like "Up with Iran!" We embrace and kiss each other three times on both cheeks. "Khoda Hafez," he says. "Go with God."
I turn around and try to disappear into the plaza, where I buy an armload of conspicuous souvenirs to show the hotel clerks.
When I get back to my hotel nothing seems amiss. I spend the evening in my room, counting the hours until my flight, disguising my notes, memorizing and destroying telephone numbers, and waiting for a knock at my door.
The tightness in my stomach and nervous sweats do not dissipate until my plane rumbles down the runway and takes off early the next morning. When I call Mr. Darabzand from a Berlin cafe later that day to let him know I am safe, he is relieved and tells me to have a beer for him. "Make it a Budweiser," he says. "That used to be my drink."
- - -
Before leaving Iran I travelled to Shiraz, the city of Zahra Kazemi's birth and burial.
Shiraz is also the burial place of Iran's favourite son, the poet Hafez, whose sensual poems about wine, nightingales and romance are immensely popular.
His grave is located in a beautiful park and visited by hundreds of Iranians every night, some to read his poetry or to pay their respects. Others, usually young people, court among the flower beds.
Zahra Kazemi lies somewhere nearby, buried by an Iranian government that tried to cover up its crimes and ignored her son's request to bring her body home.
Few people visit Ms. Kazemi's grave in Iran. But she is remembered by the students and activists whose story she came to tell.
"She stood up to them," Mr. Darabzand says, referring to the guards, interrogators and clerics who were enraged by her defiance. "She was a woman. She was an Iranian woman. And she faced these men and showed them they they're not so tough. This poor girl paid for a lot of things."
Ms. Kazemi is also remembered half a world away, in Montreal, where her son, Stephan Hachemi, says he has an obligation to talk about his mother's life and death.
"It's my duty. She was my only family. It's not like I can forget, or I want to forget ... But it's not getting any easier," he says.
"What happened to my mother is still happening to other people in Iran. But not many people have the opportunity to talk about it. So I need to do it."
- - -
The death of Zahra Kazemi
Spring 2003: Iranian-Canadian photojournalist Zahra Kazemi leaves Canada for Iran.
June 23, 2003: Ms. Kazemi is arrested outside Evin prison while photographing a student protest.
July 11, 2003: Kazemi dies in a Tehran hospital from severe head trauma received during four days in prison.
July 12, 2003: Canada orders Ambassador Philip MacKinnon to investigate Kazemi's death.
July 13, 2003: Iranian report states Ms. Kazemi suffered a stroke.
July 14, 2003: Canada demands return of Ms. Kazemi's body.
July 16, 2003: Iran admits Ms. Kazemi died from beating.
July 20, 2003: Iranian news agency reports Ms. Kazemi suffered a 'physical attack' that fractured her skull.
July 23, 2003: Canada recalls ambassador in protest.
July 25, 2003: Iran accuses a B.C. police officer of murdering an Iranian on July 21 and demands the officer brought to justice. Canada rejects Iran's claims.
July 27, 2003: Canada expresses satisfaction with reports that five Iranian security agents were detained in connection with Ms. Kazemi's death.
Sept. 1, 2003: Iran drops charges against two interrogators accused of in Ms. Kazemi's "quasi-intentional murder."
Sept. 10, 2003: Canada asks UN to help in investigation.
Sept. 22, 2003: Mohammed Reza Aghdam Ahmadi, one of the interrogators, is charged with "semi-premeditated murder" in Iranian court.
Oct. 7, 2003: Mr. Ahmadi's trial opens. Case is immediately adjourned for more study.
Oct. 8, 2003: Iran's president criticizes court's handling of trial.
Oct. 28, 2003: Iran Parliament condemns a chief prosecutor for accusing Kazemi of spying and blaming her death on a stroke.
Nov. 5, 2003: Nobel Peace laureate Shirin Ebadi takes Ms. Kazemi's case.
May 9, 2004: The Canadian Association of Journalists names Kazemi as the posthumous winner of its President's Award.
May 20, 2004: A lawyer announces the trial will resume in July.
© The Ottawa Citizen 2004